Spriv has a growing 2FA Patent portfolio. The portfolio addresses the core platform's analytic of mobile phone location, as well the platform key requirements like accepting the user's consent.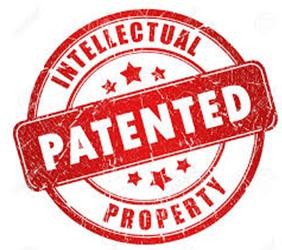 Spriv strongly supports 2FA patent protection. We hold more than ten issued 2FA patents, with active applications for more than 18 others. The value of our company rests upon the intellectual property embodied in our security products.
Our 2FA patented technology is of strategic importance to our business, resulting in a clear differentiation in the markets we address and providing major benefits to our business partners.
All of Spriv's intellectual properties focus on mobile phone geographical location. Spriv's intellectual properties portfolio is open for filing new claims using the original filing date in five continents: North America, Europe, Australia, South America, and Asia.
US Patent Number 9,727,867| Analyzing distance and speed between the mobile phone location and a second location
US Patent Number 9,033,225| Method and system for authenticating internet users
US Patent Number 9,391,985| Environment-Based Two-Factor Authentication
US Patent Number 8,770,477| Method for identifying the geographic location of a router
US Patent Number 8,656,458| Authenticating internet user identity
US Patent Number 8,640,197| Acquiring an Internet user's consent to be located
US Patent Number 8,590,007| Authenticating internet user identity
US Patent Number 8,413,898| Monitoring electronic purchases
US Patent Number 8,370,909| Authenticating internet user identity
UK Patent Number 2,458,979| Authenticating internet user identity
Australia Patent number 2007275515 | Authenticating internet user identity
Australia Patent number 2007354390 | Authenticating internet user identity
Australia Patent number 2010200066 | Authenticating internet user identity
Australia Patent number 2010201859 | Location associated with an IP address
Australia Patent number 2010201860 | Location of an internet terminal
Australia Patent number 2010202372 | Authenticating internet user identity

Many More Patents Pending