Go to www.spriv.com and click on 'Client Login' enter your Username / Password and navigate to: 'User management'. There are two options: Adding users manually via 'Add End-User' or adding users in bulk by using 'Import End-Users'

Add end-user: This option allows you to add users manually. At 'Mobile' Please make sure that you choose the right country and enter the correct mobile phone number. This information will be used to pair the user by sending SMS message with pairing link. The user will need to install Spriv's mobile application on their iPhone or Android device prior to clicking on the pairing link. Spriv suggests notifying the user by email that an SMS containing a pairing link will be sent to the user within X amount of,time, and to provide a link to Spriv's application at Google Play or Apple Store so that the usar can install Spriv's software.
There are three options in Status:
Active: Default. Two Factor Authentication is ON. Two-factor authentication will start authenticating the user's request once the user has successfully paired his mobile phone.
Bypass: All logins will be approved automatically, bypassing 2FA. Useful in cases of phone loss or authentication issues.
Disabled: All logins will be denied automatically, bypassing 2FA. Useful in cases of security threats.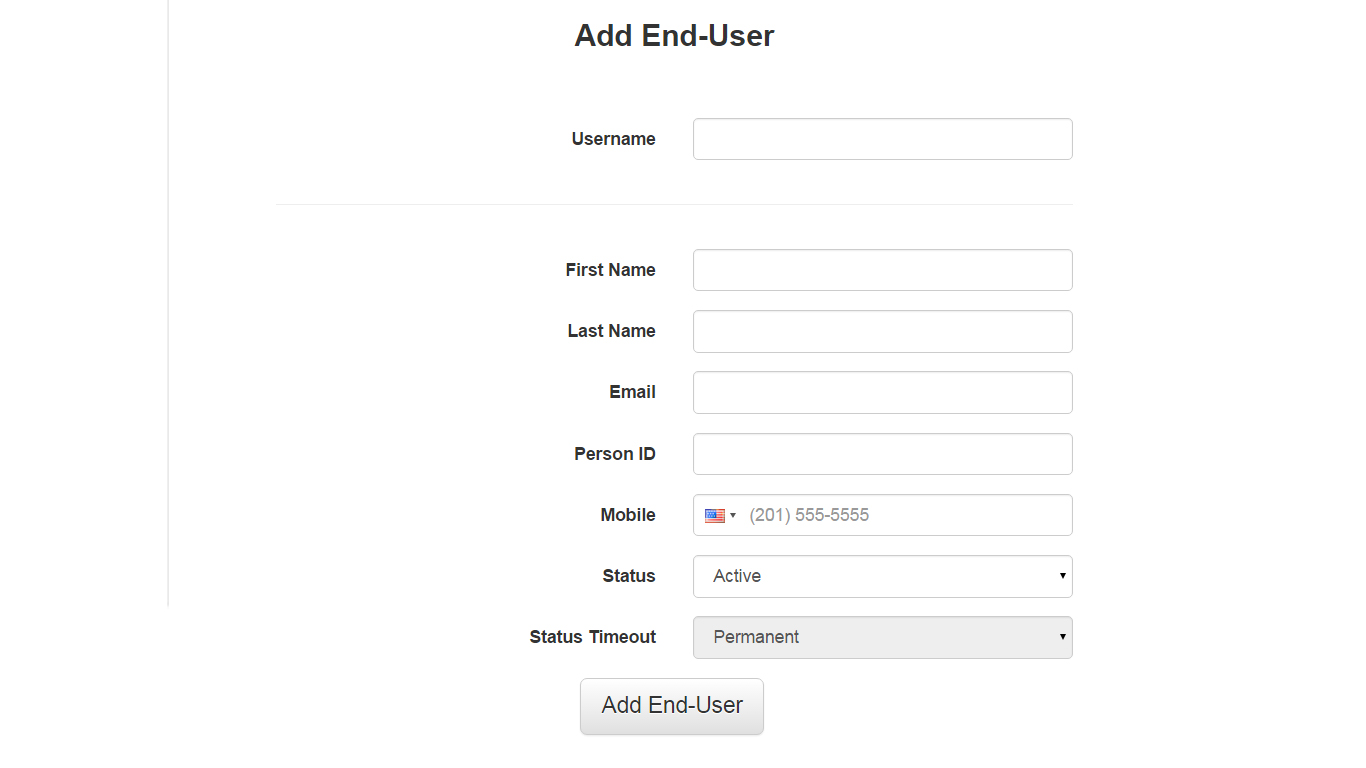 'Import End-Users': This option allows you to import users from your Active Directory or any other database into Spriv's platform. Follow the format structure below and make sure that each user is listed in a new line.
Format:
Username,First Name,Last Name,E-mail,Employee ID,Phone Number
Example:
Jdoe1,John,Doe,john@doe.com,111111111,19175555555
Jdoe2,John1,Doe2,john2@doe.com,222222222,19176666666
jdoe3,John3,Doe3,john3@doe.com,333333333,19177777777
Important: Send a pairing request once users are added. To review the users that to which a pairing request has not been sent, go to Users Management > Search End Users > in 'Status' select "Never Invited" and click on "Search End Users". You can mark all accounts by clicking the top check mark and send SMS to all accounts by clicking on "Invite"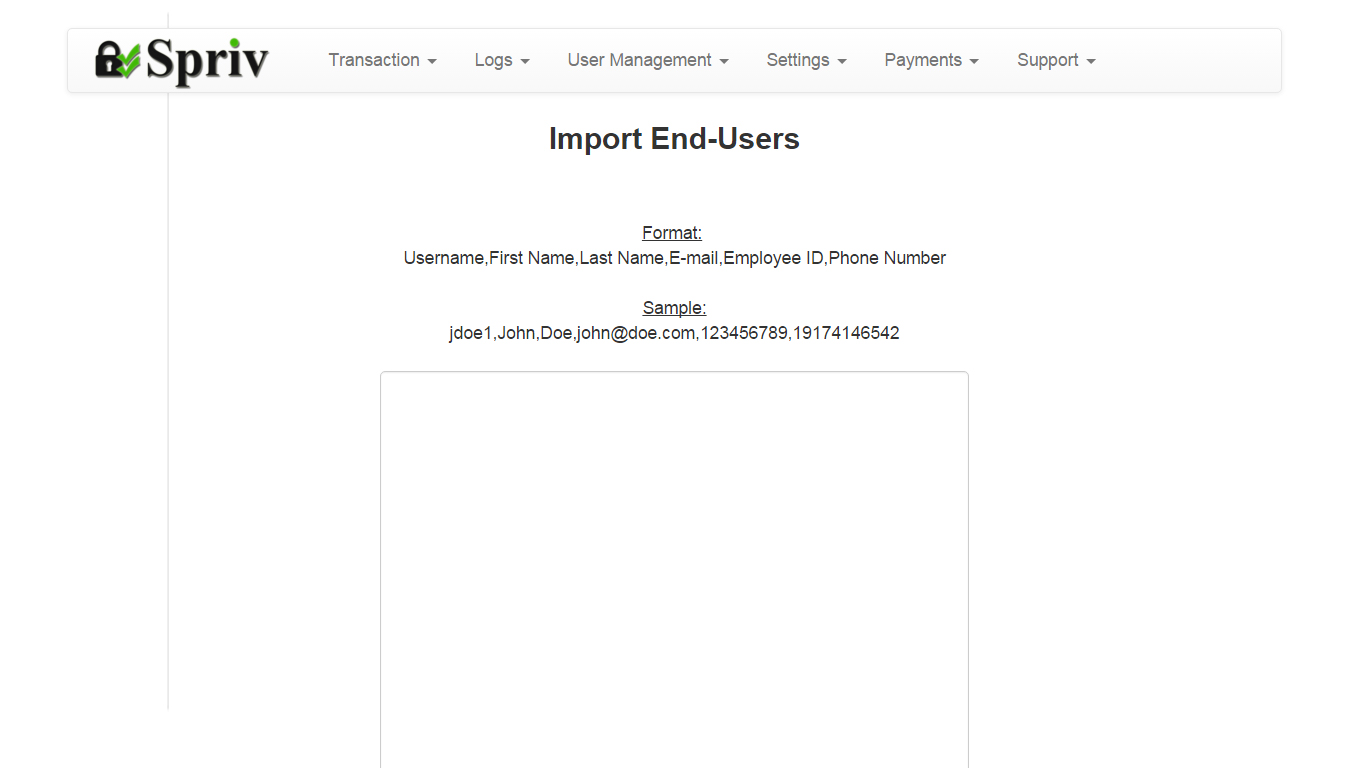 https://spriv.com/wp-content/uploads/2015/03/logo25.png
0
0
admin
https://spriv.com/wp-content/uploads/2015/03/logo25.png
admin
2011-01-28 15:35:38
2016-03-08 01:00:09
2FA Users Management Add Users