'Settings' > 'My Account':
IP Address: The IP address that the System Administrator can logon from. The default is '*' and it allows access from all IP Addresses. Administrators can restrict access to the management portal and allow administrator access only from specific IP addresses such as their office IP address.
Change Password: enter a new passwordin 'Password' and in 'Retype Password'.
Mobile phone number: Change Phone Number.
Access from the menu by clicking on: "Settings > "Administrators". A list of your company administrators will be presented. Choose the administrator account that you would like to edit and click on the blue computer.
In this page you can change the following information:
IP Address: The IP address that the System Administrator can logon from. The default is '*' and it allows access from all IP Addresses. Administrators can restrict access to the management portal and allow administrator access to specific IP addresses such as their office IP address.
First Name
Last Name
Change Password: enter a new passwordin 'Password' and in 'Retype Password'.
Email Address
Business Phone number
Mobile phone number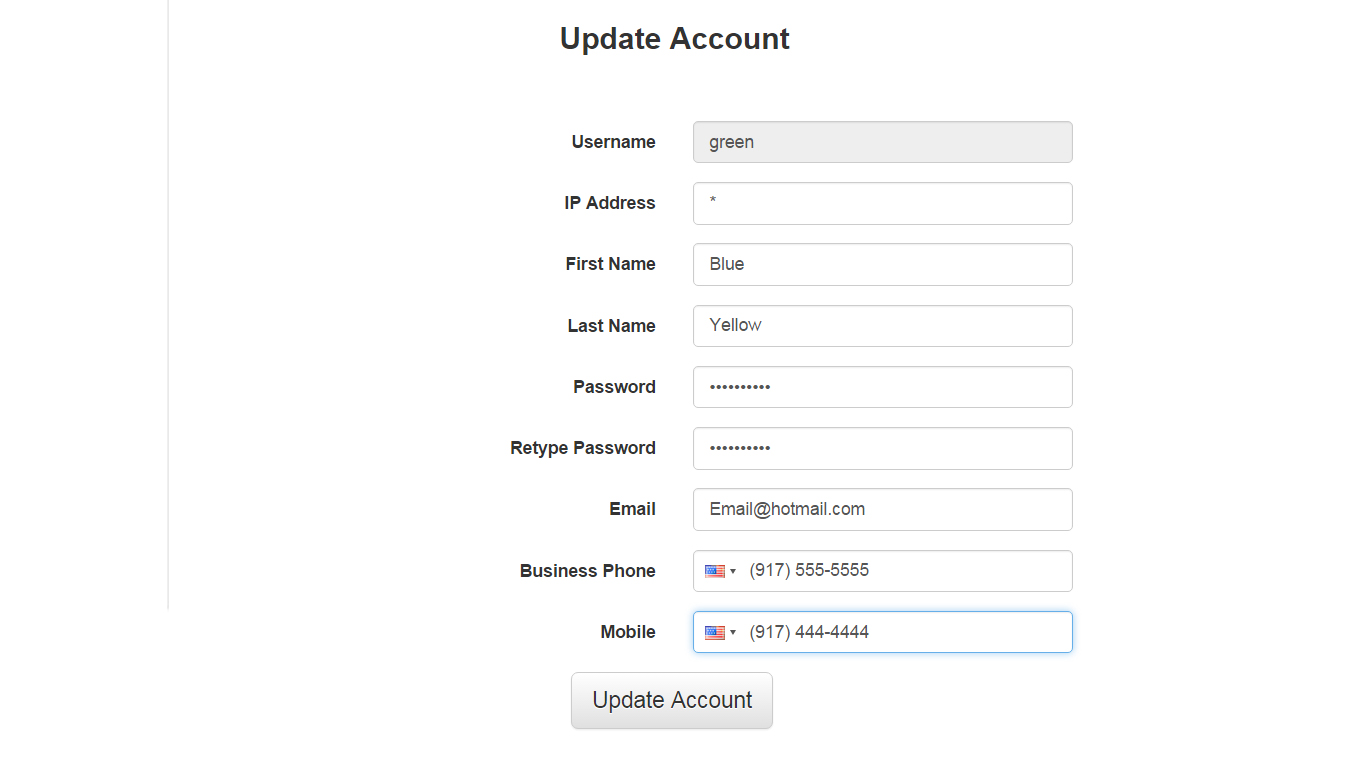 https://spriv.com/wp-content/uploads/2015/03/logo25.png
0
0
admin
https://spriv.com/wp-content/uploads/2015/03/logo25.png
admin
2010-08-09 15:45:27
2016-03-02 12:44:44
2FA Update administrator account